Leonard Mufflers :: Hi-Tech Drivelines
PH. 02 6650 9227 or 02 6652 3165
Motor Vehicle Repairer # MVRL 55127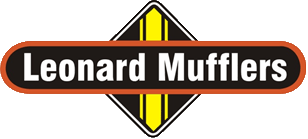 LEONARD MUFFLERS HI-TECH DRIVELINES
Fast, Professional and Reliable Service
Standard Exhaust Replacement
Catalytic Converters
Performance Exhaust Systems
4X4 Performance Exhausts
Cold Air Induction
We offer a wide selection of tow bar brands to suit most vehicles, whether it's a brand new or older model vehicle we try and cater to all.
Is your vehicle in need of a towbar, a replacement muffler or a new driveshaft? Well it's important that you get the right advice, good quality products & be assured they are fitted by an experienced specialist.

Leonard Mufflers are specialists in exhausts for all makes & models including performance systems, extractors, cold air induction & towbars.
Their associate company Hi-Tech Drivelines specialises in all aspects of drivelines.

Both companies take pride in offering their customers the same type of service they would expect to receive themselves. They are a locally owned family business - giving their customers additional peace of mind with the best deals in the industry.

Whatever your requirements they would love to talk you through the options open to you
Mon - Thu: 8.30am - 5pm
Fri: 8.30am -3pm
​​Sat - Sun: Closed

HI TECH DRIVELINE PRODUCTS
Hi Tech Drivelines warrants to the original purchaser that driveshafts, universal joints and driveshaft components purchased from the company will be free of defects in materials and workmanship, subject to the following conditions
1. The period of this warranty, to the original purchaser only, will be for.
a. On road vehicles: one year or 20,000 kilometers from date of original purchase, which occurs first?
b. Off road vehicles and other equipment: Three months or 250 hours from date of the original purchase, whichever occurs first.
2. This warranty is subject to the following limitations:
a. Damage caused by improper instillation, misuse, collision, accident or subject to comprehensive insurance claim.
b. The unit must have been installed by a qualified motor repairer in accordance with the vehicle manufacturer's instructions.
c. Removing, dismantling, modifying or otherwise tampering with the product without prior written authorization from the company will render the warranty void.
d. This warranty does not cover any vehicle modified in any way from factory specifications.
e. This warranty does not cover any vehicle subjected to misuse, neglect or contamination.
f. This warranty does not cover any vehicle used in motorsport or speed trials.
g. This warranty does not cover any vehicle in mining related activities.
h. This warranty is not transferrable on the sale of the vehicle.
3. Subject to the above conditions, liability under this warranty is limited to the replacement of an item proven to the company's reasonable satisfaction to be defective in materials or workmanship. No liability is accepted for any transport, removal, installation, and towing or other associated costs. The cost of labor, including wheel alignments, will not be considered.
4. Proof of purchase must be displayed
5. The terms of this warranty policy, as set out above, take precedence over any other warranty written, spoken or implied by any persons, weather employed by the company or not.
From tires to brakes, engines to interiors, we've got you covered. Get in touch today.
30 Marcia St
Coffs Harbour, 2450
Australia