Leonard Mufflers :: Hi-Tech Drivelines
PH. 02 6650 9227 or 02 6652 3165
Motor Vehicle Repairer # MVRL 55127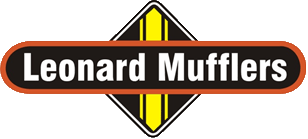 ​
Leonard mufflers offers obligation free quotes on all exhaust replacements and repairs.
We also stock a large range of exhaust parts from most sized exhaust tube, mandrel bends in stainless steel or mild steel, Gaskets ,clamps, rain caps ,studs mounts, nuts and more. If we don't have what you need sitting here on the shelf, we can specially order it in for you.
​
Standard Exhaust Replacement
Noisy exhaust or corroded muffler? Call us today for an exhaust safety check – we will inspect your system free of charge & run through the options to rectify any problems we find with your system.
CUSTOM EXHAUSTS
We manufacture custom exhausts all in house for new cars, vintage cars, motorbikes , 4wd's, Utes, boats, generators and trucks.

-------------------------------------------

Catalytic Converters
Catalytic convertors are a serviceable item.
Have you considered having your Catalytic convertor performance checked?
Catalytic convertors are fitted to all cars after 1986 and run at extremely high temperatures and can clog up with bad fuel. Due to everyday regular use, parts of the cat convertor can break away and there for effect the performance of the cat and also the running of your vehicle.
We recommend that you come and get your cat checked so we can make sure your vehicle is getting the best fuel economy and performance.

-------------------------------------------

Performance Exhaust Systems
We offer a very wide selection of performance exhausts to cater for all types of cars and 4 wheel drives. From replacing just rear sections, cat back systems, to a full set of extractors and high flow cats. All optional in mild steel, stainless steel, or ceramic coated. We have all different sizes to cater for any sound you wish to achieve.
Our brands we stock have been specifically tried and tested to give you the best possible quality that your hard earned money will buy.
BRANDS INCLUDE

REDBACK

PACEMAKER

OUTBACK 4WD EXHAUSTS

KING BROWN 4WD EXHAUSTS

-------------------------------------------

4x4 PERFORMANCE EXHAUSTS
Want more power, improved torque, better fuel economy or a combination of all three ? Well we have a number of options for you – we specialise in performance bolt on & custom made systems for a wide range of 4x4's. Call us today or visit our specialist website www.4x4exhausts.com.au for further details.
-------------------------------------------

COLD AIR INDUCTION
SS Induction's Cold Air Induction Growler is a replacement airbox that captures cool air from outside the engine bay & maxiizes the volume and speed of air intake with a smooth, undisrupted flow. This improves the power, torque & fuel economy, depending on your driving style, of a range of vehicles – Falcon's, Commodores, Territory's, WRX's & Swifts. Plus there's that unmistakeable Growl. Call us today for further information.